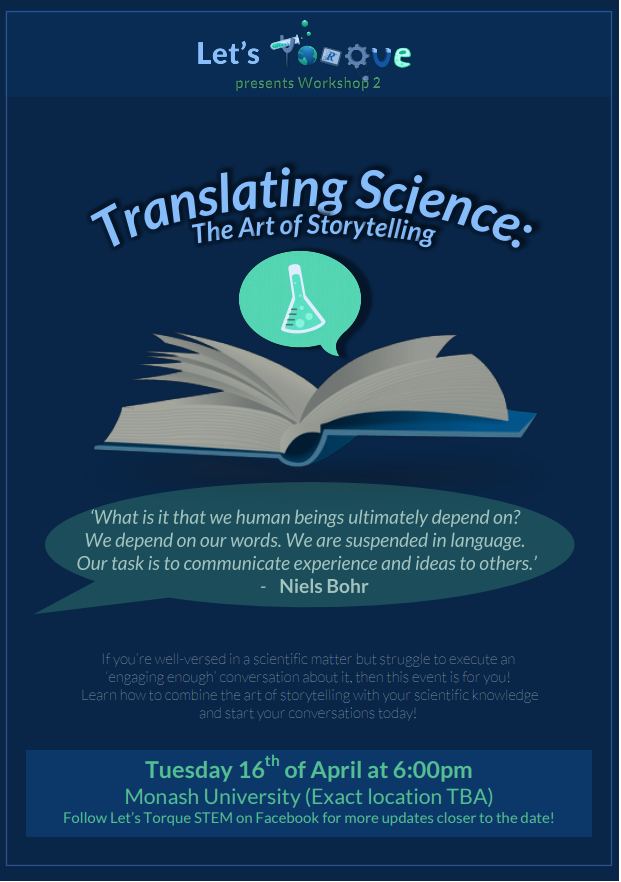 Ever struggle to get your opinion across to another disagreeing party? Want to learn how to convey an idea in such a way that will engage an audience, no matter their background? With an ever-growing abundance of ideas in today's society, the ability to appeal to a large audience is becoming increasingly difficult.
In Let's Torque second workshop of 2019: TRANSLATING SCIENCE, we will equip you with the soft skills necessary to better appeal to an audience's emotions in order to convey an idea.
Here, we will explore the effectiveness of storytelling, with esteemed keynote speakers (to be announced soon!) giving insight to this important but often forgotten side of communication. So, come along on the 16th of April and learn the soft skills to better shape your ideas so you can become a better communicator in all walks of life, and meet some amazing people!
Register here to attend!