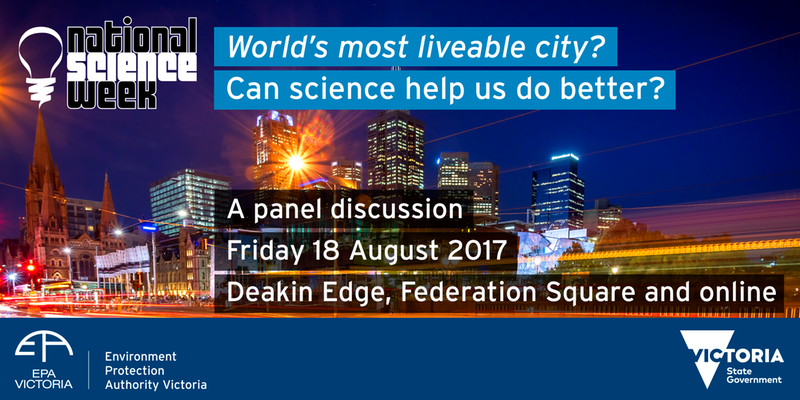 Melbourne has ranked as the 'world's most liveable city' for six consecutive years, but will Melbourne keep the top spot when the new ranking comes out on 16 August?
Join the discussion as EPA Victoria's panel explores what science and research is revealing about the future of Melbourne's liveability.
EPA Victoria's panellists are:
Professor Billie Giles-Corti – Distinguished Professor, NHMRC Senior Principal Research Fellow, Director – RMIT Urban Futures Enabling Capability Platform, Director – Healthy Liveable Cities Group.
Professor Mark Burry – Director of the Smart Cities Research Institute, Swinburne University of Technology.
Andy Fergus – Urban Designer for City of Melbourne, Melbourne School of Design, Melbourne Architours
Sarah Kneebone – Research Fellow at BehaviourWorks Australia, Monash Sustainable Development Institute
Register your FREE ticket HERE and join EPA Victoria's panel for a light lunch from 12:15 or register now to stream online and join the conversation on the day using Twitter#liveabilityscience
Have we already seen the golden age for Melbourne's liveability, or will science help us realise the best yet to come?