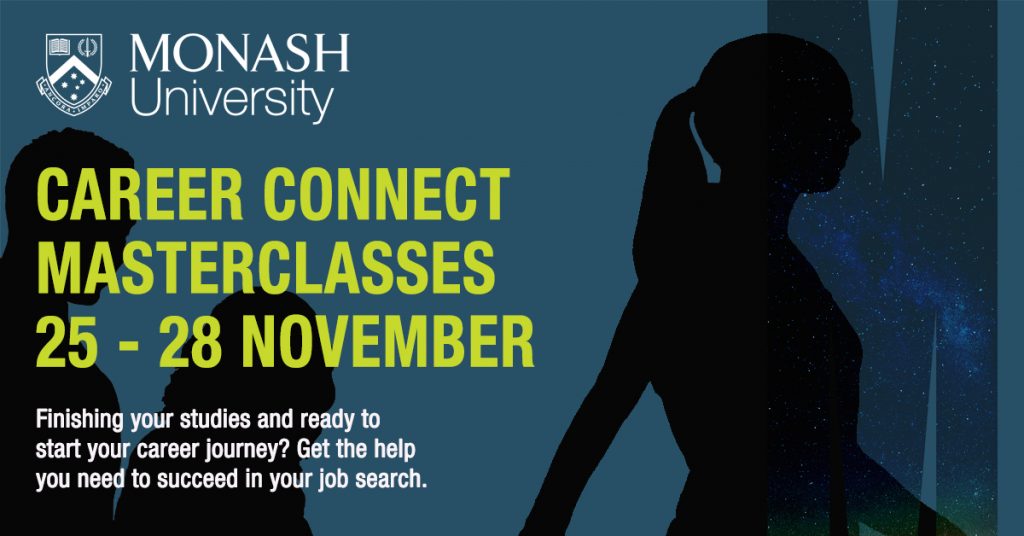 Hello from Career Connect!
We've got some great news for students who are completing or about to complete their studies. Career Connect's Masterclasses are back.
Our week of intensive employability workshops were such a success back in July that we're holding a new series from November 25 to 28. And there will be some new sessions specially created for students ready to get their post-study career journey underway.